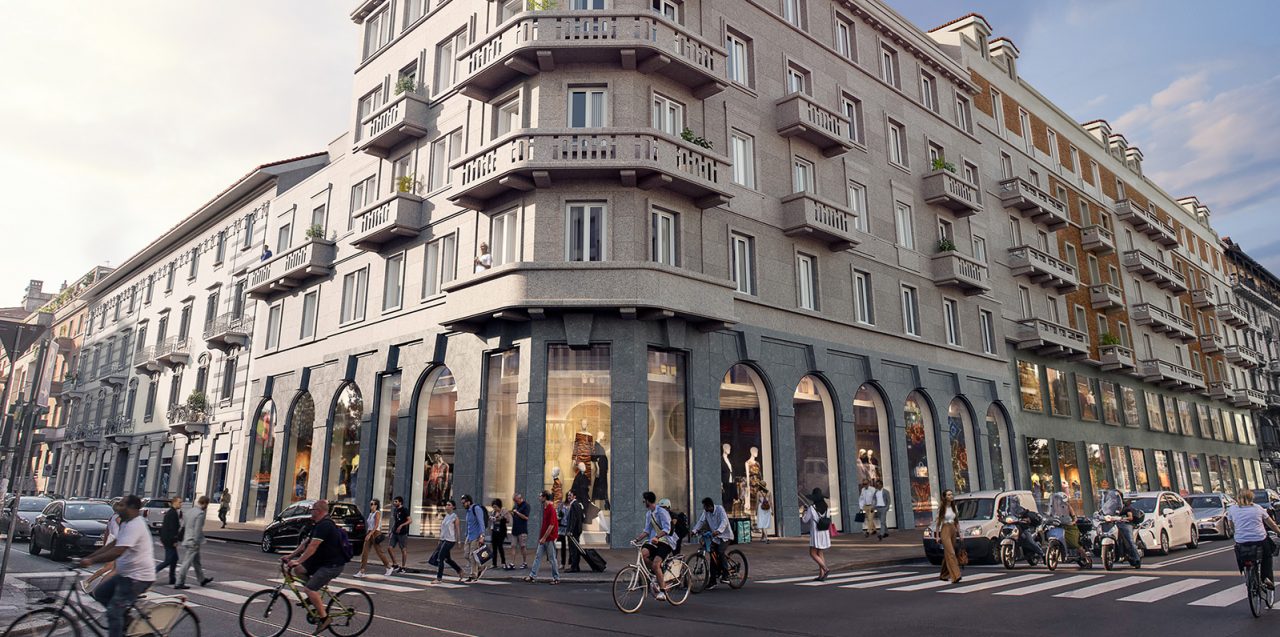 The Property
Located in the center of Milan, Corso Buenos Aires is the longest shopping street in Europe: the Italian equivalent of Paris's Avenue des Champs-Élysées or London's Oxford Street. This internationally recognized shopping mecca, featuring 300 international brands stretching over one kilometre, offers one of the highest footfall areas in the city. Spanning over 8,000 square metres, 59 Corso Buenos Aires is an unparalleled new retail destination.
A prominent corner site, featuring an impressive 80 metre double-height frontage guaranteeing incomparable visibility, presents an exceptional opportunity for international brands to reach an affluent, diverse and sophisticated clientele in this highly sought out shopping quarter.
With layouts designed for flexibility, retailers have the luxury of choosing from six varying modern spaces, allowing optimal configurations to make a uniquely bold statement and set their brand above the rest on Milan's longest shopping street.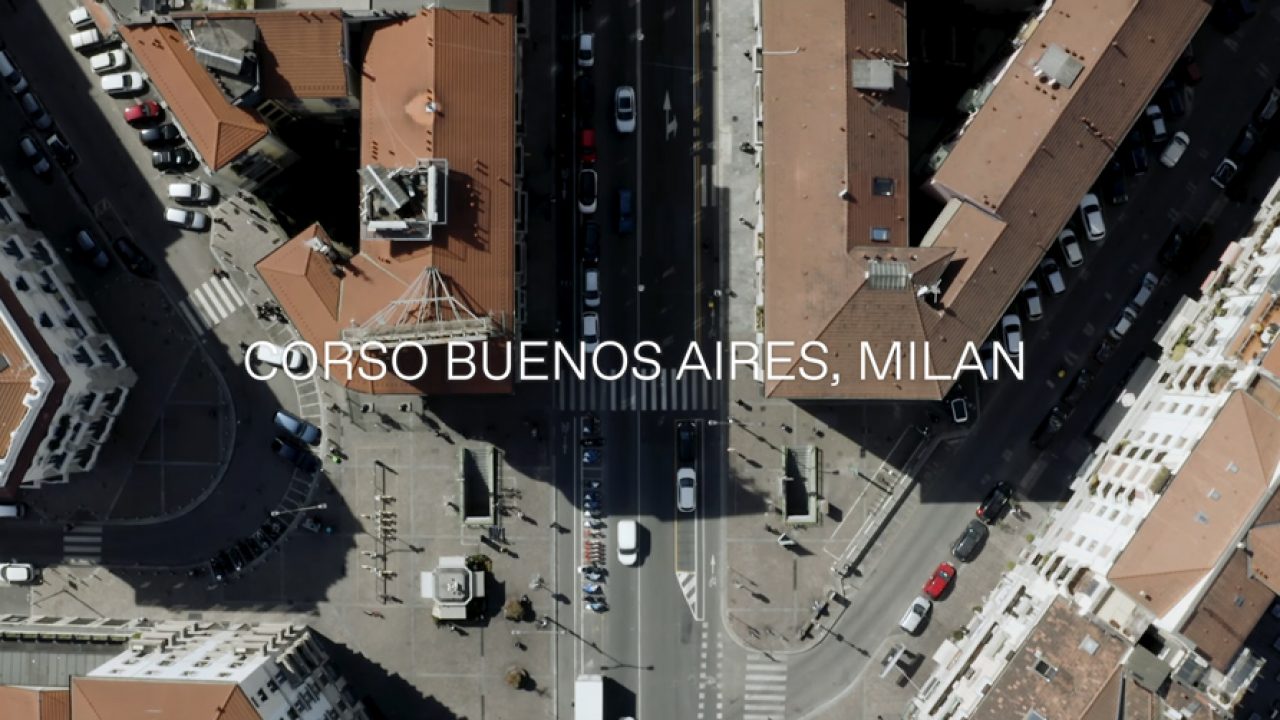 One of Milan's busiest and most dynamic streets, Corso Buenos Aires is the epicentre of one of Italy's biggest retail districts. Boasting the highest concentration of clothing stores in Europe, Corso Buenos Aires is the ultimate shopping destination for both the Milanese population and international visitors.

Corso Buenos Aires is home to one of Milan's most prominent shopping districts. Over 300 brands including Zara, H&M, Sephora, Nike, Muji & Calvin Klein have chosen to have a significant retail presence on the 1.2 kilometre stretch, Milan's longest shopping street.

What is it about this pivotal artery that connects the centre of Milan with the business and industrial districts in the North of the city that is so appealing?
First of all, the people. Nearly 7,000 individuals pass through Corso Buenos Aires every hour, making it the Milanese street with the second highest foot traffic and one of the top 30 European shopping locations for sheer number of visitors.

Served by three different subway stations, Corso Buenos Aires is also conveniently located a short walk from Milano Centrale, the city's main railway station and bus terminal that connects the city with its three airports, where over 46 million passengers travel every year.
THE TEAM

MARK

MARK, in partnership with Milan-based real estate specialist Kryalos – a leader in the development of major retail projects in Italy – have defined an extensive renovation plan of the site to make it functional and appealing for international retailers, while preserving the authentic spirit of the district.