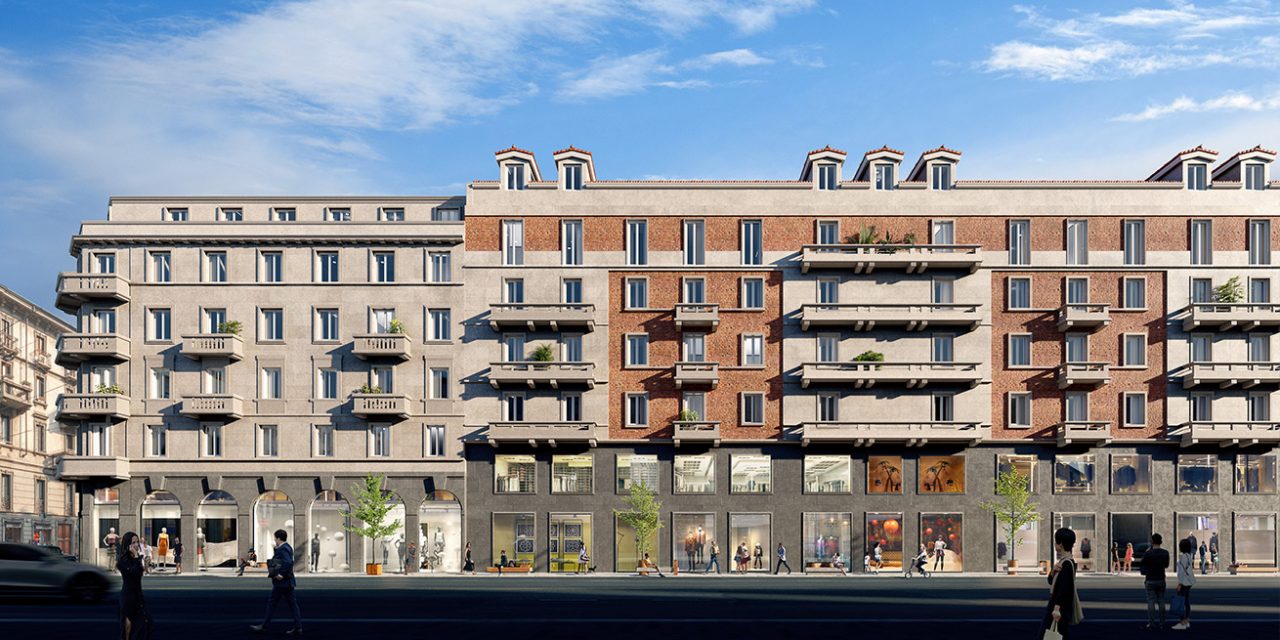 Corso Buenos Aires 59. A future of large numbers.
Located on Corso Buenos Aires and Via Enrico Petrella, a cornerstone location in the heart of one of Europe's most recognised and bustling shopping streets.
The 8,000 square metre site offers an entire block of double-height retail frontage along Corso Buenos Aires and its large floor areas give big box retailers some of the most unique and rivalled spaces in Milan. Large, highly customizable retail units, with floor areas spanning from 1,100 square metres to 1,700 square metres, defined by a contemporary, pristine and logical design.
A new residential offering located directly above and behind the retail spaces will span over 20,000 square metres, and create 166 modern, energy-efficient apartments featuring an independent entrance on Via Enrico Petrella. The residential spaces, which overlook a large interior court, will attract a new generation of homeowners looking for smart, innovative real estate solutions in the beating heart of the city.
Elevation

With its double-height windows allowing an abundance of natural light, the voluminous spaces and Corso Buenos Aires' huge street presence, this unique site represents an unparalleled opportunity for retailers to perfectly create an engaging customer focused experience that can positively impact sales and brand equity.

Modern spaces designed for flexibility allow retailers the luxury of choice. Each space can be occupied in its entirety or sub-divided into optimal configurations to allow for multiple stores.